Welcome to the AMIU Alumni Network!
The Amref international University (AMIU) Alumni Association is established especially for graduates from AMIU. As an alumnus, you are part of this network which will offer many benefits: help you network and find job opportunities, expand your professional contacts and stay current in your field.
Through the Alumni Association, you stay in touch with former fellow students and members of faculty and you can participate in a variety of activities and facilities. We will keep you informed about these through our communication tools (eg Newsletter, Whatsapp, Facebook and LinkedIn).
Our Vision - AMIU Alumni Association
With an active alumni policy, AMIU wants to invest in a lifelong bond with its alumni. For the university, alumni relations are an important link towards the realization of its mission and goals, while offering graduates new chances and opportunities for further development.
What does the Alumni Association do?
Networking, your career and personal development, but certainly also conviviality are things that come first at the Alumni Association. It offers you the opportunity to get in touch with other alumni and exchange experiences, but also to develop new skills and get actively involved in your career. Among other things, the network organizes work visits, (online) workshops, lectures and mentor-mentee  opportunities.
What the program of the Alumni Association looks like is determined by the committee of the network. This committee consists of young alumni of AMIU and they are guided by the Advancement Office. Together they set the agenda and organize a series of events for the alumni. Do you have ideas for lectures, workshop or other activities? Let us know!
All AMIU alumni are introduced to the association once they join AMIU as freshers and formally become members of the association once complete their studies and are cleared for graduation.
Benefits/opportunities of AMIU Alumni Association membership:
Helps widen professional network
Provides discussion grounds for Targeted Career Services 
Provides access to College Resources Post Graduation 
Helps maintain contact with classmates 
Provides up-to-date information about School happenings 
Offers grounds to Connect with Professors and the community
Provides ground for socializing
Members are given first priorities on job offers within Amref Health Africa and AMIU
Members will be able to get discounts on extra services for being a member
Members to partner in responding to research opportunities
Virtual workshop trainings
Enhance alumni knowledge through stakeholder lectures
AMIU will share relevant information on health, global health and challenges faced within countries in East Africa.
AMIU will share updates on new courses and programmes.
A chance to share their research and work field
Mentorship programmes for both alumni and continuing students
Provides opportunities for Giving Back (all AMIU Alumni Association members have an opportunity to give back to AMIU through mentorships, content sharing or support other students through financial means).
Please find the alumni association on Facebook @AMIUAlumni, Linkedin @AMIUAlumni and WhatsApp.
If you want to learn more about the Alumni Association, please contact the advancement office on:  [email protected].
The Champion School aims at offering all our students a broad and balanced curriculum that provides rewarding and stimulating activities to prepare them for the best social and cultural life. Computer Science
Hands-on experience with the latest programming languages and technology. Fine Arts
Giving wings to the artists who'd like to take it up as a career or just a hobby. Humanities
The study of ancient and modern languages, philosophy, history, and more. Science
The study that encourages scientific reasoning, discoveries and inventions. Mathematics
Understanding the game of numbers and logic to solve real-world problems.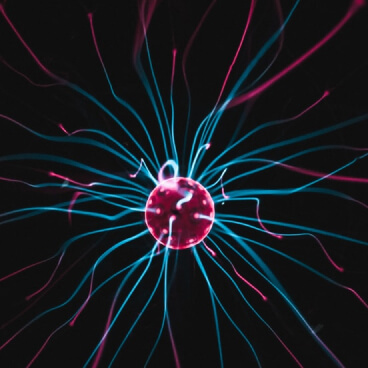 Languages
Learning more modes of communication from different parts of the world.